Asif Basra. Why Would He End His Life?' Explains SUBHASH K JHA of Rediff News.
A well-known Actor did a hit movie like Kai Poe Che, Paatal Lok, blessed with everything a man needs for his living, which made him take his own life. Something provoked him or was there something a theory like the Sushant Singh Rajput suicide case.
In Imtiaz Ali's Jab We Met, Asif Basra had only one sequence as a lech on a railway platform, who harasses Kareena Kapoor. But Basra owned that sequence.
Shockingly underused, Asif was embittered by the lack of opportunities.
Film-maker Rahul Dholakia, who worked with Basra in three films, still cannot believe he's gone.
"He was very jovial, extremely hard working, a face and personality that could easily fit into any role. I think he was fabulous in my directorial debut, Parzania. He had a layered role and did so effortlessly."
Rahul remembers Asif as a fun person.
"He was easygoing, rode bikes. But I had no idea he was troubled. I heard he lived with his mother and I am so terribly sorry for her. It's heartbreaking. We can't and should not judge anyone. We don't know what they've gone through. I just hope I knew about this and could have done something. Will miss him."
Rahul agrees the Hindi film industry under-utilized Asif.
"It's not his loss but the loss of film-makers," he says.
"He was around for a long time, did quality work, was easy to get along with, not pushy at all, straightforward and positive. So I cast him in almost every film. We did not socialize much, mainly because I don't socialise or go to parties," adds Rahul.
"My favourite scene in Parzania is with him and Naseer (Naseeruddin Shah) at the theatre. He plays a pimp who has a change of heart. He had some intense scenes. He was outstanding in the audition itself. Asif was like Sheeba Chaddha. Both fit in beautifully in any film, any role."
"It's very sad he had to end it this way. Wish I was more in touch with him. Unfortunately, this industry doesn't give us much time to meet beyond work."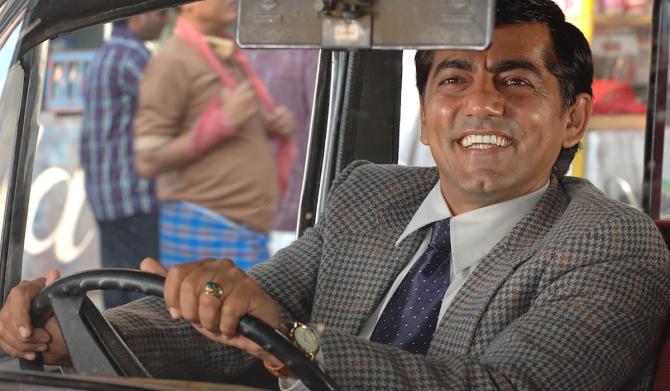 Speaking of auditions, casting director and actor Abhishek Bannerjee recalls how upset Asif would get when he had to audition for a role.
"I used to call him for auditions. Ek do baar daanta bhi unhone (he scolded me a couple of times). But that's okay from a senior. Senior actors sometimes don't like to come for auditions.
"But he had a warm side to him and that's why he would end up coming for the auditions in spite of being so senior and talented. I have known Asif sir for many years and was fortunate enough to cast him in various projects like Once Upon A Time In Mumbai, Knock Out, Pataal Lok… He was a great actor and a kind human. A thorough professional. A sad loss for all of us.
"I think he was one of the few actors whom you always remember after a performance. You can't miss him. He had a strong hold of three languages: Hindi, English and Urdu. He deserved a lot more."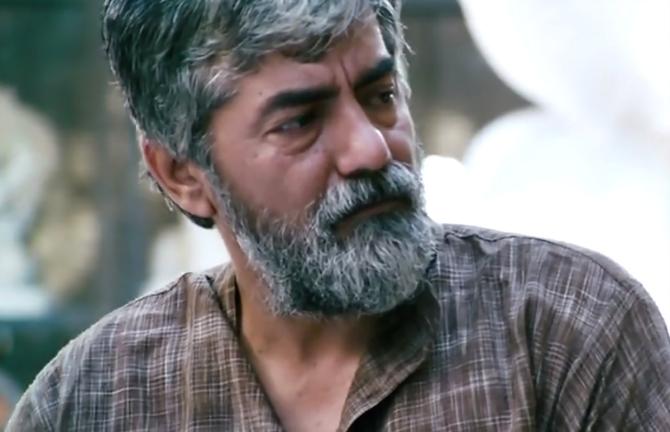 Film-maker Vivek Agnihotri worked with Asif in The Taskent Files.
"Why just Taskhent Files?" he asks. "His first work was with me. I remember he had just come from Amravati to be an actor and my friend Rajesh Khera introduced us. After that, Asif worked in almost every episode of my serials Saturday Suspense, X Zone, Rishte, Gubbare… nearly all my TV work. He had no qualms playing anything. No tantrums, no fuss."
Vivek had a personal rapport with Asif.
"He was my friend. He came home regularly to party with us. The last time we met it was for the 100-day celebration of The Tashkent Files. Now suddenly I hear he's gone! He was pretty upbeat about getting some international projects, and spending time in McLeodganj in Dharamsala. I thought he was cool in life. But one never knows what goes in a person's mind."
Vivek reveals that Basra was embittered by the treatment meted out to him by mainstream Bollywood.
"Asif was a shy guy," he says. "He never spoke about his personal life. Very often I'd ask him if he was seeing someone and he'd just smile."
"Asif was pissed off with the way Bollywood treats real actors. I can say with confidence that he was very upset with the way the industry runs after stars. Actors like Asif don't get basic respect on the sets. We used to talk about this a lot."
"This question of hierarchy in the film industry bothers me. I had promised Asif he would be in all my films in the Files series but God had other plans. I'll miss him."
Actor-director Ananth Mahadevan, who had worked closely with Basra, says, "We did plays together. Yours Mine and Ours was one of the big hits. It was a political and media satire. We met occasionally."
"I thought he got grey hair too soon. He was still young and raring to go. The disturbing factor is that even intelligent, thinking people like him seem to harbour an untold, unseen grief that pushes them to the brink. Shakes our confidence in the bargain!"
Director Manoj Tiwari, who cast Basra in P Se Pyar F Se Faraar,, says, "He was an amazing person along with being a wonderful actor. He could fit into the skin of any character. I was planning to work with him again in my next project. He used to get alone with everyone on the set so well. I never imagined he could be in depression."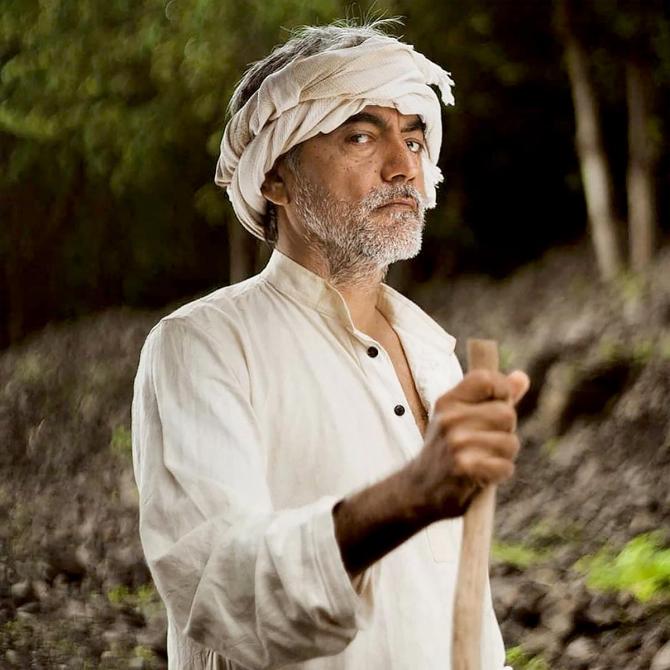 Sameer Nair, CEO of Applause Entertainment, worked with Asif in the OTT Web series Hostages and he is bewildered by the tragedy.
"Why would he end his life?" he asks.
"He's in another show of ours that's releasing soon — Virkar vs The Anti-Social Network, starring Prateik Babbar, Ashish Vidyarthi, Simran Kaur Mundi, etc. I didn't know Asif personally. But what little we interacted on both Hostages and Virkar, he was a happy and jovial personality, with a wonderfully self-deprecating sense of humour."
"A fine actor and a great loss to our pantheon of actors."
Nawazuddin Siddiqui has the last word on Basra: "It's shocking for me to hear he's gone. He was so calm and cool, such a positive person with a great understanding of life. And so talented. After Sushant, another very gifted actor gone."