The murder of Daenerys Targaryen [Emilia Clarke] in the " Game of Thrones " finale was the final tragic twist in the last hours of the HBO hit series. After Jon Snow stabbed her in the throne room of the Red Keep, Daenerys' last living dragon, drogon melted down the Iron Throne and then carried her body away as he flew towards the open ocean.
BUT, where do Drogon took Daenerys body?
"Drogon's not going to eat you – he's not a cat," Benioff stressed.
"Did you see how gently he was nudging you?"
He is of course referring to the heart-breaking nuzzle from Drogon after understanding that Daenerys was unresponsive.
Instead, they confirmed, Drogon took her to Volantis – the homeland of the Targaryens and the dragons they commanded.
Samwell Tarly noted as much in the finale episode, revealing he saw Drogon flying in that direction.
Now fans are hoping that Drogon could have been taking Daenerys to see Kinvara, a character referenced earlier in the series with the powers of resurrection.
It seems unlikely we'll ever get an answer though, as the Targaryen spin-off series House of The Dragon, currently in production, is set long before the events of Game of Thrones.
We'd have to get one hell of a flash-forward to see what became of Daenerys after her death.
However, it's possible to author George RR Martin will provide answers when he finishes writing the Song of Ice & Fire saga upon which the show is based.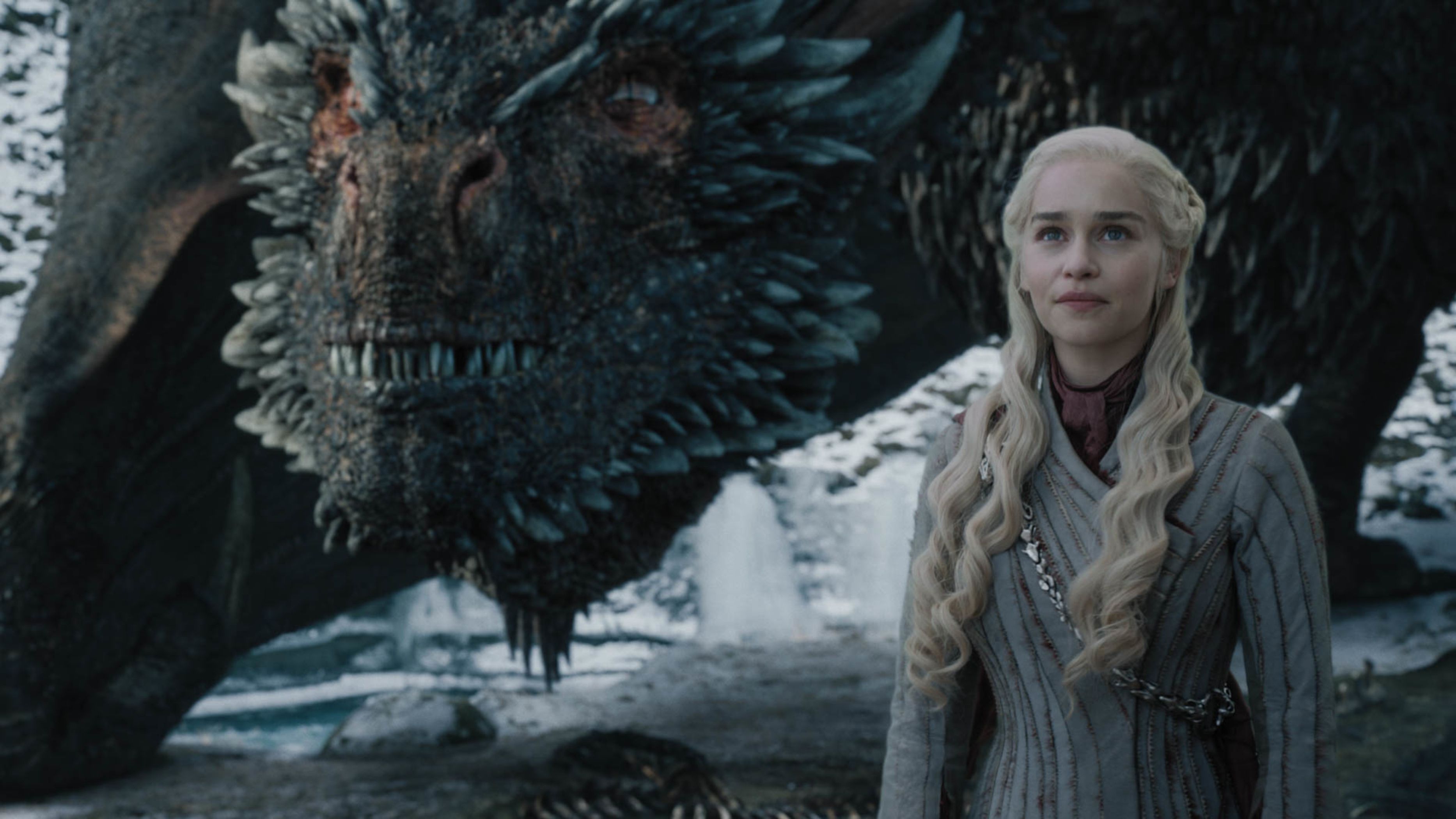 Where Did The Dragon[Drogon] Took Daenerys' Body
Instead of avenging Daenerys, Drogon instead unleashed an inferno on the Iron Throne, melting it into a puddle of metal.
Soon after, the dragon picked up Daenerys' body with its talon and flew into the distance, never to be seen again.
Even Bran Stark (Isaac Hempstead-Wright) couldn't provide answers as to whether Drogon had taken the former Queen of the Seven Kingdoms.
But now, Daenerys star Emilia has shared her thoughts on what she thinks really happened to her character.