New Release Date of No Time To Die
If you're also from the group who are waiting for the release of the new James Bond movie, No Time To Die, we've got the good news for you.
The wait for the release of the movie now becomes shorter after the movie was postponed in June due to the Coronavirus outbreak to November. According to the sources, the movie of James Bond named No Time To Die is gonna release in the United States five days before the postponed date that was set for the release.
Janes Bond tweeted on his social media account that No Time To Die is now taking release on the 20th of November in the United States and will be out in the United Kingdom before the previous release date schedule that was on the 12th of November.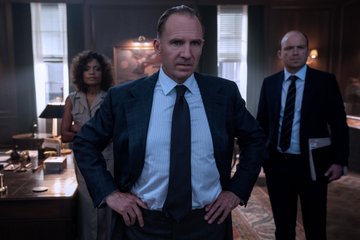 Possibilities of Re-Shifting Of The Release Date Of No Time To Die And Other Information
No Time to Die was one of the many Hollywood movies that had to stop their production and shooting and had to postpone their release dates of the movies after the Corona Virus pandemic.
Some production s of the movies are still on hold where some movies were planning to release next year. Christopher Nolan's Tenet is actually releasing in theaters after a number of delays. Fast & Furious 9 is totally postponed for the whole year and gonna release in 2021. After seeing all of these siftings, there are chances that No Time To Die could also shift.
However, the fans are excited about the news of prior released dates and looking forward to the release.